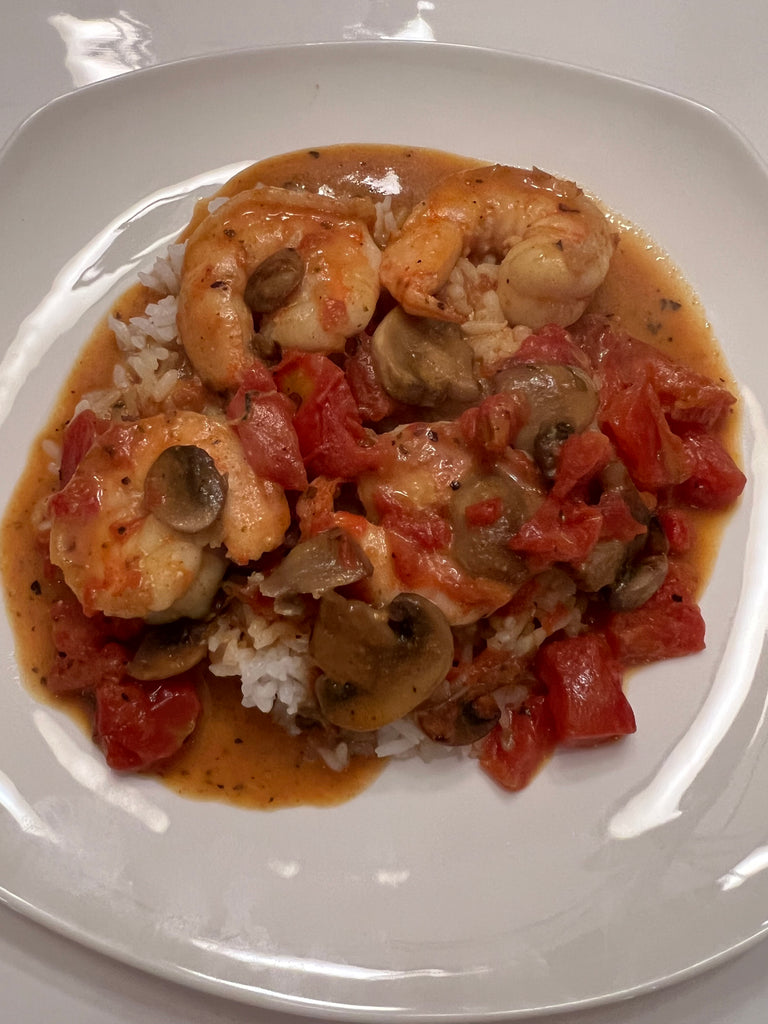 INGREDIENTS:
1 – 13 oz can unsweetened coconut milk
1 – 14 oz can of chopped tomatoes
1 Tablespoon of Curry Powder
1 Tablespoon of Fish Sauce
½ teaspoon of salt
½ teaspoon of Savory Accents 7 Chili Blend
1 pound of large Shrimp
8 oz of White Button Mushrooms
1 Tablespoon of Olive Oil
1 Tablespoon of Savory Accents Chili Oil

INSTRUCTIONS:
Heat coconut milk and chopped tomatoes in a pan over medium heat.
Add the curry powder, fish sauce, salt, and 7 Chili Blend, stir and simmer for about 10 minutes.
Heat chili oil in a pan, saute shrimp until slightly pink.
Heat olive oil in another pan and sauté mushrooms until tender.
Add shrimp and mushrooms to the sauce and continue to let simmer for 5 more minutes.

Serve over rice.